The classic Board game can be easily adapted to vocabulary in learning foreign languages. Simply replace the values of "break points" of chips on the letters of the English alphabet and it is possible to update the vocabulary.
You can download a blank document format Word, print and play. The game can participate some students. In the editor Word you can edit the playing field to add "breakpoints" to change the values, etc.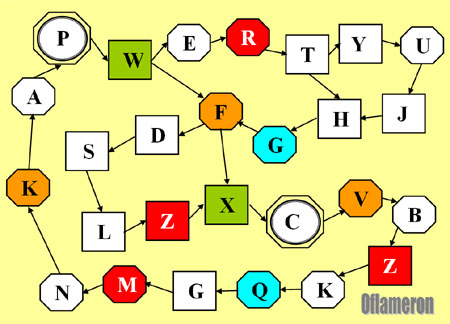 Download char4colorfield.doc >>
Playing field for printing and game rules

You can edit the playing field so that several sheets can be glued together into one big playing field.
Using a file with the image of the playing field, you can create your own options and post them for free download. In the image, you can add the advertising information at its discretion. If you want to protect a variant from editing, convert it to a format PDF
The playing field easy to draw with a pen on any sheet of paper.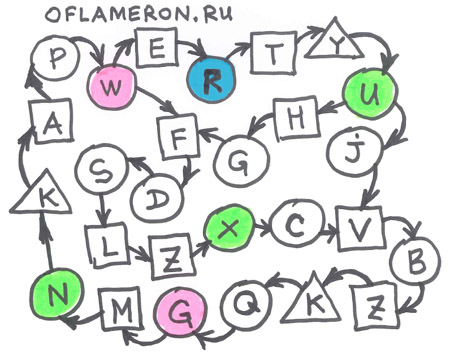 The more complex the playing field, more fun to play. So use a sheet of A3 or even more. Draw a lot of paths and cells.

The game allows very effectively to consolidate studied English words. In one game the participants repeat the whole vocabulary. After a few games the kids will be much faster to find words when composing phrases. No other Board game does not give such a result.

To maintain interest in the game, you can add bonuses. Quite one or two "breakpoints" to make the prize. For example, give small gifts, if the chip of the player reached that point. Or to accrue additional points.


Full guide and images ...


Free download Download

Author's work is published in the subscribe newsletter

Subscribe >>
Download IMAGE >>

If you like this Flashcard Board game, you can free to support simply putting a link on your site, blog or forum



2 3 4 5

Download FLASHCARD >>

Tags: english, language, learn, Free, game


Playing field Oflameron was developed by Valery Shmeleff and protected by the copyright act

Free download