Use the table OFLAMERON or storing up to 500 foreign words per week. This is a very convenient, simple and effective way. This game allows you to use every 10-15 minutes of free time for children. Foreign words should be UPRIGHT to fit in the table cell. Each column can have multiple words. The greater the length of the table, the harder salanie. Example for French language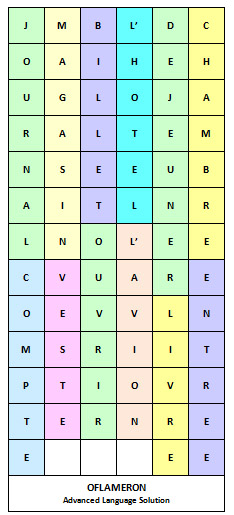 The color of the cells selects single words. If you remove the color of the cells, the task will be more difficult. You can adjust the difficulty of the task - to increase the table length (number of words), the width of the table and add or delete color cells.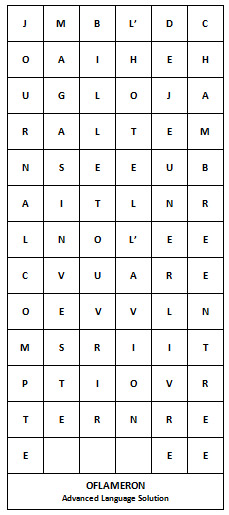 Print the table and cut on a separate line. Get paper tape with letters.


Foreign language



Now we have to shuffle the strips and give student. The student must have ribbon to get the right table.





If you keep the color of the cells, the task will be easier. For the complexity class, you can add an excessive amount of strips (rows of cells).


Download French >>

Download German flashcards

Download FLASHCARDS 2 >>
Free download DOCX file 135.6 Kbytes

Download FLASHCARDS 3 >>
Free download DOCX file 138.4 Kbytes

Download FLASHCARDS 4 >>
Free download DOCX file 134.9 Kbytes

(c) by Valery V Shmeleff


Foreign language Groups Google

Learn language free